west wind gymnastics club
REC fun meet
Rec Fun Meet!

Sign up early to Avoid Dissapointment – Only 50 Spots Available.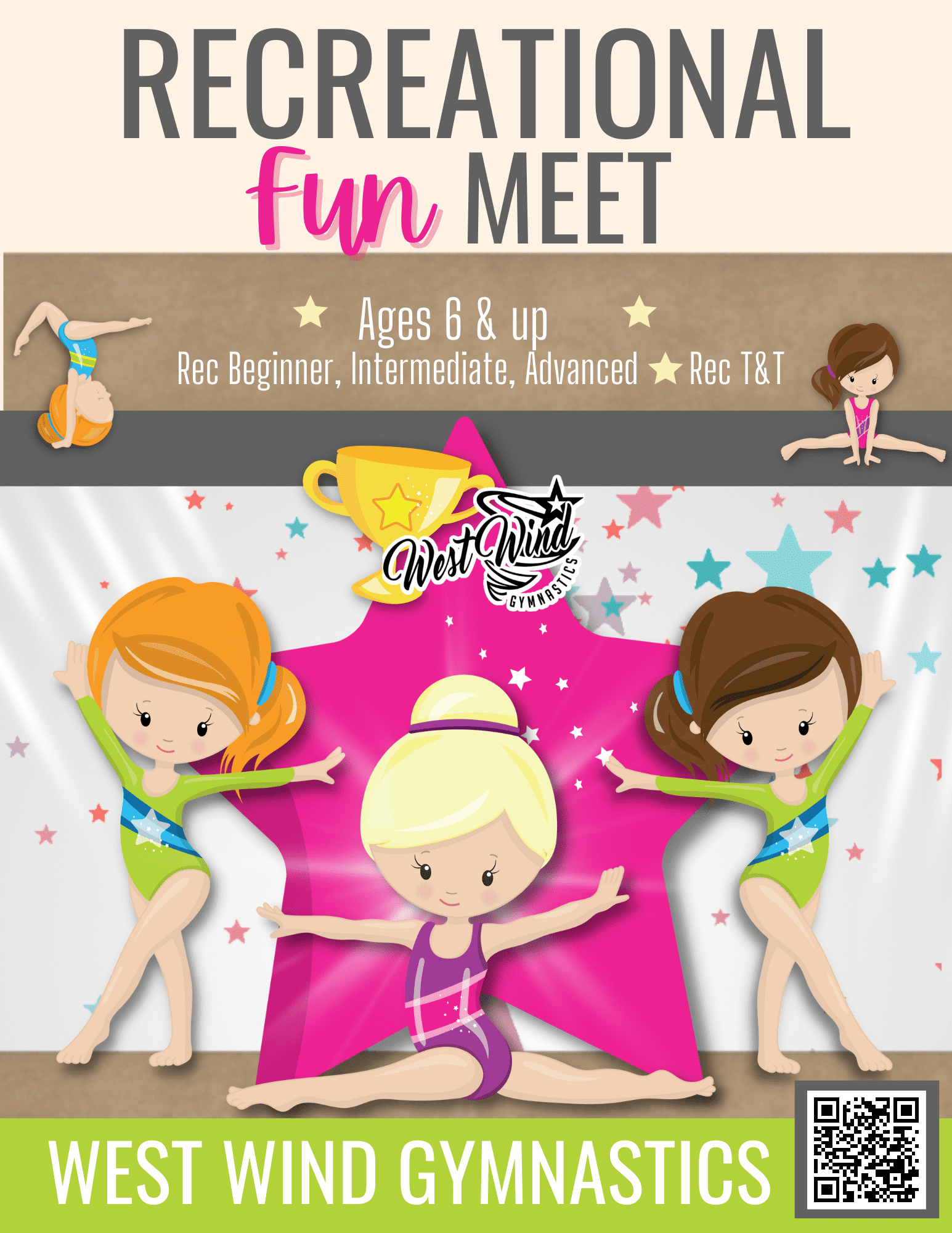 Entry Fee: $60
Entry Fee Includes:
Routine participation on 2 apparatuses

Fun gymnastics challenges

West Wind Gymnastics T-Shirt

Skill and routine feedback

Ribbons and certificates for each event

Awards ceremony and Overall Medallion
*To ensure effective teaching within the limited practice time available, participants are encouraged to select either Floor or Beam for one of their events, rather than attempting to learn both.
Event Workshops are available for extra specific practice for this Fun Meet (register on JackRabbit or the Front Desk)
Dates & Times TBA – Beam

Dates & Times TBA – Trampoline

Dates & Times TBA – Floor

Dates & Times TBA – Floor

Dates & Times TBA – Bars
WHAT IS A RECREATIONAL FUN MEET?
Our WEST WIND RECREATIONAL FUN MEET is a unique opportunity for your child to show off their talent and demonstrate all that they have learned at West Wind Gymnastics.
Specially designed routines and fun gymnastics challenges are practiced throughout the months prior and performed individually at the event!
An awards ceremony follows the performances – giving every athlete a moment to shine! Bring the entire family and don't forget your camera!
This event is for all Rec Beginner, Intermediate, Advanced, and T&T participants!
Register for Practice Workshops Below!
– Practice Videos for Each Level –